It's finally here – the year we've all been waiting for. Never in my lifetime has a year been so anxiously anticipated. Go sit in the back, Y2K…your rival has arrived.
I've been hearing it since June – "I can't wait until next year!" I suppose nothing monumental was supposed to happen as the clock
struck twelve and launched us into the next calendar with the hopes of better months ahead. The vaccine has landed on our doorsteps, so that will hopefully bear positive results in the coming days. Although I do expect for there to be a lot of controversy surrounding it when it eventually rolls out to the general public. Stay tuned.
Prior to the big event of the diaper-clad ass of Baby New Year showing up, many here in the States experienced a muted version of the holiday season. And I know our friends in the UK struggled with the absence of family and friends as they suffered through yet another lockdown.
For me, Thanksgiving was a quiet affair with no guests. I did some cooking and finished decorating the tree, which had been put up early in an effort to bring some sparkle into the house. As is tradition around here, I watched Miracle on 34th Street, dozing off on the couch just as dear old St. Nick's trial begins. Also tradition.
Christmas was equally as calm. I spent the weeks leading up to it wrapping and shipping gifts to various family members and friends. Most of which didn't arrive on time. Stalking the tracker page of the USPS website became a frustrating pastime.
There was some baking, lots of Christmas music, evenings spent reflecting on life by the glow of my sparkly efforts.
I met with my father and uncle a few days before to drop off their presents. We arranged to Zoom Christmas morning while we opened gifts since our usual time of sitting in my wrapping paper-strewn family room wasn't possible.
All in all, we made the most of it, and it could have been worse. But it also could have been better.
I gave a lot of thought to what so many were saying – "There's always next year." With a dad in his 80s and an uncle in his 70s…and myself in my…well, never mind that. Ha! Point being, it led me to realize that I am in a new phase of living in the moment.
A decade ago, I was indestructible and took the risks associated with being the superhero I believed I was. Consequences would either be dealt with later…or just be damned all together.
Today, I'm still a risk-taker. I still get crazy ideas and run with them. Pre-Covid, it wasn't rare for me to decide one day to leave the next, driving halfway across the country to places I've never been. Why not?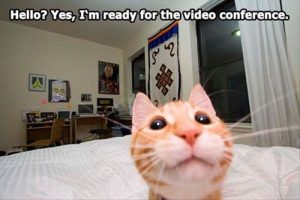 Now, in the midst of the new norm, after watching a cellphone camera focused on my dad's ceiling every time he opened a present Christmas morning (hey, at 82, I'm just happy he knows how to video call in the first place!), I've decided that whatever this year is, it needs to be different from last year. I may not be able to do all the same things I used to do, like traveling and trying new restaurants, but I'm not going to sit around waiting for next year.
I'm going to explore again, sticking closer to home and taking in the many locations around here that have stunning mountain views. Stopping to read a book or work on my writing when I find serene locations.
In the warmer weather, I'll make the hour drive to my best friend's house so we can tailgate in her driveway.
If the holiday season brings caution and distancing again, I'll roast the biggest turkey I can find and meet my dad and uncle in the park for a Thanksgiving picnic in October.
So, life may not be the wild ride it was in my 20s and 30s, but it hasn't been that for a few years anyway. It also may not be the slightly more reserved but still adventurous experience it's been for the past few years. I won't be waiting for that normalcy we spent most of last year hoping for, though. As I've always done, I'll write my own story, living in the moment that is here and finding happiness anywhere I can. I may have to stay in more familiar surroundings and have mini-adventures instead of big ones, but the shock and awe campaign that was 2020 is over. It's time to figure out how to move forward and live in this moment.
Now, I realize my holiday wishes are coming a couple of weeks late, but trust me when I tell you that y'all were on my mind. I hope you experienced a beautiful season and managed to spend time with your loved ones…even if it meant a few chaotic Zoom calls.
As we start the new year, coming into the long, dark days of winter, I wish for you to plot and plan, looking forward to the bright spring and the new life that comes with it. Enjoy these days, too. Curl up by the fireplace with your favorite wine. Read a book that's been collecting dust. Call someone you haven't talked to in ages.
Whatever you do, don't wait for next year.