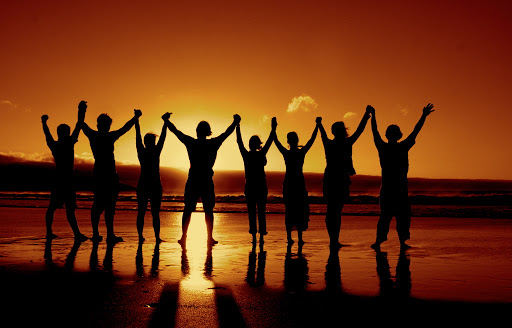 I am blessed to have many, many people in my life who have been a tremendous source of everything from mechanical help to providing a spontaneous belly laugh when I need it. Without this amazing support group, I don't know if I would have made it this far. I wish I could type enough to fill the internet with my love and thanks to every single person who has touched my life, but in the interest of practicality, I'll narrow it down to just a few.

Jon Ford
I had the pleasure of meeting Jon in early December 2019 when I comment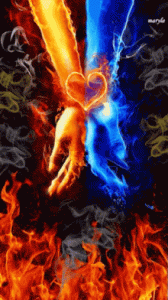 ed on a tweet he posted about the foul mouth of one of his main characters, Gayle. Evidently, she and I have something in common!
A few tweets back and forth led to DMing which led to sharing chapters. We very quickly developed a mutual respect and trust, and I now consider him the closest of friends, as well as a writing partner.
Together, we discuss ideas at length, edit, and learn from each other. He's a genius at being able to rearrange chapters and paragraphs into a smoother, more logical order. Not only does he make me a better writer, but I have repeatedly talked about how Jon has scraped my ass off the floor when I get down on myself. His support is priceless.
And that's just the writing! He's a silly heart who makes me laugh everyday, one of those rare people to whom I can say anything, endlessly compassionate and thoughtful, and passionately genuine. In my heart, he's larger than life.
So, in this quick mention, I don't have the room to thank Jon for his incredible companionship, all that he has done to help, and the deep adoration I feel for him, but I am very grateful. As with so many things in life, when we least expect it is when the best surprises come along, and that is certainly what happened when Jon nudged open a door, laying a cosmic foundation that will last a lifetime.
HA Blackwood
HA Blackwood and I had something very interesting in common from the word go. We both woke up in early September 2019 with complete book ideas in our heads. When I read his Amazon bio and discovered this, I contacted him immediately to share my story and hear his.
For the next couple of months, we occasionally reached out to each other to discuss our latest projects and writing in general. Through that, I learned that Hayden, or H as I have affectionately come to call him, is an incredibly kind and laid back soul. Good thing, too, because for about a month, he inexplicably became the recipient of some of my Twitter DMs that were intended for other people. And, when taken out of context, they earned me every bit of my erotica author reputation.
Perhaps it happened because I was a Twitter novice and hadn't yet mastered the complicated task of sending a DM to my intended target (note the sarcasm), but I like to think it was the universe bringing us together. You ever have someone come into your life that you didn't know you needed until you found him? That's H and me. And thanks to those accidental DMs, we forged a more personal friendship. One that I value and hold in very high regard.
He's a wonderful writer and has been a huge help and a pillar of support for me, but he's also my BINS and PIC. (If you don't know, don't ask. 🙂 )
Through personal confidence struggles, pitch days, publishing submissions, and everything else in between, H has been there for me. I love you, Blackwood!
Sarah Dresser
I refer to Sarah as my 'bab
es.' Anyone who sees me around Twitter knows that I frequently call those close to me 'love,' 'babe,' and 'darling.' I find joy in expressing myself with terms of endearment toward those who mean a lot to me. But Sarah is different, so I needed something special to set her apart. Hence the added 's.'
In addition to my special name for her, she also stands out as the single most positive person I know. No matter what is going on, she puts others first and finds a way to see the bright side. You know that saying about being the storm? Sarah is a hurricane of light and laughter in the face of even the most difficult situations.
She has completed a book and is looking forward to working on more. In the meantime, she is focusing on being an incredibly supportive friend to those who have the pleasure of knowing her. Unless you have a math problem – don't ask her to help with that!
Barry S. Brunswick
I met Barry in November 2019 when he broke my Twitter algorithms by being the first person I saw on my home feed for an entire evening. It seemed silly at the time, but now I know it was the universe handing me another wonderful friend.
This wizard extraordinaire is the talented author of some of the most amazing contemporary children's books and he's helped me through all manner of writing hiccups. I can always count on Barry for an extensive offering of wit and knowledge. And when we're done talking s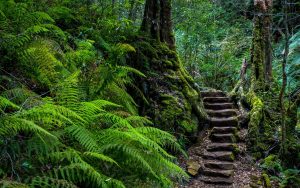 hop, he never fails to make me laugh.
While he can often be found stirring a colorful, bubbling cauldron filled with jokes and lighthearted fun on Twitter, I highly suggest looking for him in his natural habitat. To do this, begin by following the path less traveled and venture deep into the forest until you find yourself in the place where the patchwork sunlight barely peeks through. Look for the largest leaf of a wispy, dewy fern, pull up a cushiony mushroom cap, take a seat…and wait. He'll be along before you know it.
Steve Blanchard
Steve was the first person I met when I arrived in the #WritingCommunity. I'm not sure if he saw me floundering around and felt sorry for me or what, but he took in this stray dog and we hit it off right away. Funny and brilliant, he's been a wonderful cheerleader throughout my ups and downs and I am very grateful for his friendship.
Look for his book Getting Sync'd on the links page. It's one of the best quirky male rom coms I've ever read!
David DeWinter
One of the sweetest gentleman you'll ever meet! David has a mind like no other and he's an old soul to boot, which makes for fascinating writing discussion and even more intriguing reading. I could talk to him all day every day and still come away feeling that there is so much more to learn from him. It's an absolute honor to call him my friend.
A.S. Fox
What a gem! Foxy is building his own brand of erotica with what he has dubbed "flyrotica" – a niche of the erotica genre that focuses on the kinky antics of pilots, flight attendants, and frequent fliers.
I absolutely adore this mysterious Scotsman and all the wonderful insight into the writing craft that he brings to the table. Fun, chatty, and cerebral, a conversation with Foxy is always a journey into an interesting realm.
G. 'Doc' Swift
Doc comes by his name quite literally as a real life mad scientist with a PhD. As often happens within the #WritingCommunity, one silly gif war started it and the next thing I knew, I had a wonderful, talented friend in Doc. He puts up with my crazy antics and in between it all takes the time to talk about writing and the ins and outs of life in general with me. And I simply adore him.
David Atherton-Cooper
This Brit-turned-Aussie is such a bright light I have to wear shades when I talk to him! Ever have one of those friends that, when asked to describe them, your first thought is "Where do I begin?" That's David.
Uplifting, visceral, heart-warming, and fun, he's always going the extra mile to be supportive and there just aren't words to thank him for his friendship.
If you go looking for him, I will caution you to be prepared as you enter the magical realm where he dwells. Proper attire and perhaps a sword or two will be necessary as you weave your way through this land where secrets are kept, fairy godmothers grant wishes, and sunrises last all day long. Bring a snack, but whatever you do, don't feed the dragon!
J.S. Larmore
I don't even know where J came from. One day she wasn't there and the next day she was, complete with her signature witty sarcasm and hilarious snarkiness. All I know is I'm all the better for knowing her.
She's a hardworking badass who takes her writing very seriously, but she's also a great friend to talk to when we need a break. One of these days, I'll have the pleasure of sitting down with her and sharing a cocktail or ten.
BG Clark
I have actually known Bailey since we were kids in high school together. She's a talented writer in her own right and I'm looking forward to the day she releases her erotic romance fantasy. Back in the day, I remember seeing crowds of kids standing around her locker in the mornings waiting to get a glimpse at her latest short stories and now she's getting very close to completing her first novel. What a road it's been, B!
While I don't see her as often as I'd like, we log weekly phone calls that run for several hours and include a lot of writing discussion. Her honest opinion about the first Acts book was incredibly valuable and she never fails to lift me up and push me to keep going.
We may not be legally related, but she will always be my sister.
The BFF
I'm not going to mention her by name as this lovely lady is a part of my life away from the writing world, but she is another wonderful friend who has been in my life for decades and deserves a cryptic mention here.
A straight-shooter, she manages to tell me where I've gone wrong with my writing while supporting me in the same sentence. Whether I rise or fall, she's beside me every step of the way and I can honestly say there have been times I've kept going based on her encouragement alone. For a friendship like that, even I can't find the words to express my thanks.