You're here – yay! I am very excited and honored to welcome you to my author site!
What I'd like to accomplish here is to share my journey as well as discuss with you many different facets of the writing life. Heaven knows there is a lot to question, mull, despair, and celebrate. With all of that, a buddy system sounds like a good idea to me, so let's pull it apart together.
My first trilogy, the Acts series, is currently in progress with book one nearing completion, book two almost done in rough draft form, and book three to begin soon.
I have aspirations of breaking ground on book three by the end of the summer, but I also thought book one would be publishing right around this time and it's not, so we'll see. Maybe I should switch to writing mystery since my timing seems to be just that.
When it comes to publishing, I feel strongly about taking my time rather than rushing to print. My editor did remind me recently that these things are never finished – they're simply abandoned and we move on to the next one. I can definitely see how it's possible to become endlessly lost in fiddling with a book, constantly searching for perfection. At any rate, if missing deadlines is a staple of the industry, I'm winning!
So, in addition to the trilogy, I have a two-part collaboration I am working on with the very talented Nathan Reynolds, but that's been slow going since we both have so many other projects on the table. We are, however, extremely excited about these pieces and would like to start getting them out, with any luck, within the next year. We'd better make it happen or I'll have another mystery on my hands!
For writers and readers alike, there is always much to talk about when it comes to the realm of the written word. When I first started out, I thought it was a matter of writing the book, releasing it, and waiting to see if it gained a reader base. Now I know there is so much more to the process and I'm always open to helping others and learning from them.
From a reading perspective, I'm interested in what bookworms are looking
for in their genre of choice. I want to hear about likes and dislikes in themes and writing styles.
Becoming a writer is something we do for ourselves. There's an overpowering connection to the desire to write that drives us. But once we address that and begin, the next person we consider is the reader. No author can make everyone happy and we have to stay true to ourselves within our creations, but thought-provoking opinions of readers matter a great deal to me. Hey – I'm a reader, too!
I originally started to build this site with the intention of keeping it open to everyone, but as progress was made, I realized I wanted to share some of the more risqué writing from the collaboration. We're only posting the sexy bits for now and it's very much BDSM-focused, so make sure that's either of interest to you or you have an open mind before checking out those pages.

It should be said that my books (collab included) are weighted much more to the storyline than they are the sex. The intimacy is something that happens as a result of the situation that surrounds it. I've said for a long time that being a writer is one of the key points that define me. In that vein, I want my imagination to be the definition and not the kinkier scenes that are a residual effect of the story arcs.
I expect this site to be an evolutionary process, but what you will see from me for now are discussions about what is going on with the books, maybe some talk about bedroom antics, and intimate scenes in the Sir and Pet section. Oh, and probably some babbling. It's been a while since I've had a place to ramble without being limited to 240 characters, so I may chase a few rabbits.
Author interviews will be updated with a new one every couple of weeks (go check out the first one with sci-fi/fantasy author Jon Ford!). I hope to update the blog at least once a week, maybe more often depending on my need for procrastination from book writing. Ha!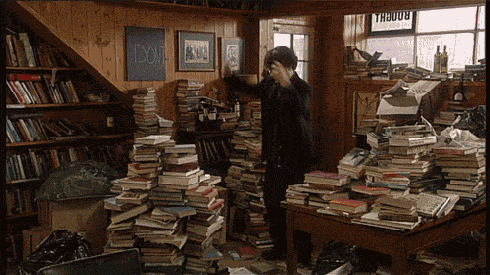 Also please be sure to take a look at the links page for some extremely talented indie authors. Walking into a bookstore to find something new is always a fun experience, but there is a whole big world of authors out there who won't necessarily be found on a B&N shelf.
You'll find blurbs for my first books and I'll regularly update their progress here in the blog. There's a music page where you can listen to the music that inspires me to write – and a favorite song, updated as the mood strikes, on the homepage! And some information about my editor along with links to his indie feature films.
I'm super excited about this and I hope you enjoy this little foray into my world. It can be an odd place at times! I do enjoy chatting with others, though, and I look forward to seeing you in the comments. Questions, thoughts, ideas – it's all welcome!
Thanks again, so very much, for being here!