First things first – I have to apologize to y'all for disappearing for the past three months. There's no excuse for it, especially after all the tremendous support you showed me through the launch of Acts of Closure. I cannot thank you enough for that! While I didn't reply to the comments, I did see all of them and it made me feel warm and fuzzy during a very chaotic time. So, thank you!
Now, like I said, no excuse, but I'll tell y'all what's been going on around here. Bear with me because this post is likely going to be less structured than usual. I'm just shooting from the hip today.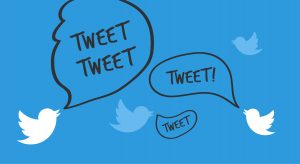 Let's start with the book launch. As you know, it was my first one, and I really had no idea what to expect. I woke up early the morning of February 5th and prepped my Twitter post about it. Gotta tell ya – with 17K+ tweets under my belt, it was a weird feeling to be nervous about sending these particular 280 characters out into the world. What if no one cared?
Well, there's nothing to be gained from underestimating the #WritingCommunity, and as it turned out, the whole weekend was a success. Thanks to the support of my fellow writers, authors, and general followers, word spread quickly. Serena Hassan even hosted a virtual shindig that lasted well into the following week. (She's the talented author of the wildly popular, eco-conscious children's book The Pigeon of Covent Garden. Find her here and here.) All of the attention and help was humbling, and I'm very grateful.
But after several days, all the hoopla died down and sales were slowing (already?!?) because all of my friends had
bought it. The next hurdle to overcome was marketing. Let me tell you, book marketing is cause for a quadruple facepalm.
Knowing this was a tough factor in indie publishing, I'd already done some research. Not nearly enough, though, as it turned out.
I knew I wanted to focus on Bookbub (follow me here, pleeeease!) and Amazon. Bookbub requires the writer to make what they call a 'creative,' which is a little ad with things like an appropriate background, the book cover, a very short blurb, etc., so I started with them. After a few days of messing around on Canva, I thought I had what looked to be a pretty catchy creative.
Apparently not.
Your results on Bookbub are distinguished by impressions (the amount of people who saw the ad) and clicks (the amount of people who were actually interested enough to click through to Amazon). I was so excited when my ad went up, but after three days, I had thousands of impressions and…four clicks. So much for my catchy creative.
Back to the drawing board.
I won't bore you with the details of the zillions of times I went through this process, but I can say that here I am, three months later, with only a handful more than the four clicks from back in February.
I do have to mention that Bookbub sincerely wants to be tremendously helpful and all authors are welcome to reach out to them via email at any time with questions. Naturally, I did that, and I was assigned the very awesome Danielle to assist me while climbing this marketing mountain. She was great, always replying with lengthy and supportive emails and never making me feel silly for asking what were probably obvious questions. But the thing is – they can't tell you exactly what to do. All they can do is try to point you in the right direction.
The moral of the story with Bookbub is that I'm still somewhere at the base of Dante's Purgatorio climb, and there is a lot more work left to do to crack the code.
In the midst of all that, I began playing around with Amazon ads. They're easier to set up, but there's still a magical formula needed. Again, three months later and it's eluding me.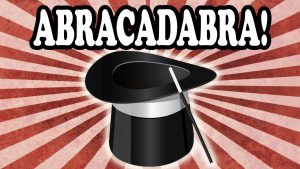 I have to admit that I've basically given up for the time being, but I'm no quitter, so I will get to the bottom of this sooner or later.
While I was smack dab in the middle of marketing madness, I was also preparing for Jon Ford's release of Hunters, the first book in his epic seven-book series. (Get it here.) If you've poked around my site at all, you'll know that Jon is not only a great friend, he's also my imprint partner and my content editor, and I am his editor. So, the Hunters release was a very exciting time for me because we work so closely together.
I'm happy to say that Jon's launch went off without a hitch, and other than the same marketing headaches, he's enjoying finally being a full-fledged author.
So, at this point, Acts of Closure has been out for six or seven weeks, sales are stagnant, and I'm feeling deflated. I needed to get back to finishing my second book, Acts of Confession, but how when I don't see much of a reason to be optimistic about the first one?
It was at this time that I decided to make the Acts of Closure ebook free for everyone for five days. At the end of March, between a Wednesday and a Sunday, the book had almost 5,000 downloads, and the tide changed. Ratings started to roll in (mostly 5 stars –
YAY!!), and when the free period was over, sales picked up and have remained steady ever since.
This was the mental boost I needed, so I immediately dove back into Acts of Confession and spent the first half of April finishing the book, then began my first edit. Everything was moving along great. I was totally immersed in my story. I emailed my editor, the amazing John Painz, and told him to expect the first draft in his email by early May. I had an author high, and I was loving it.
Then, on a regular ol' Sunday night a couple of weeks ago when I was about to dig into another chapter of Confession, I got a call about a very unexpected death in the family. Someone with whom I was very close. The time since then has been a blur of chaos and denial.
I won't get into that because, quite frankly, it's depressing. Throw in some more personal obstacles that have been both stressful and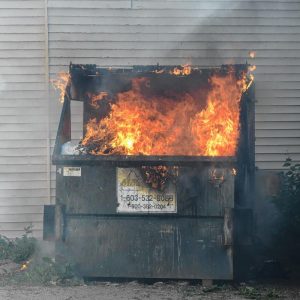 depressing and the bottom line of what I'm unloading here (thanks for reading, by the way) is that the past three months have been a roller coaster. Hills and valleys that are jostling me from one extreme to the other. I've never been one to truly be prone to depression or anxiety, but I'm starting to feel the bubbles around me that would love to drown me if I let go for just a second.
I'm not gonna lie – 2021 has been a real struggle so far. Very nearly a twin to its shit show of a sister, 2020.
Thankfully, I'm open-minded enough to see the benefits of having a good therapist, so I filled out the paperwork last night to get started in counseling. I think a little help would go a long way as I navigate the ups and downs life's been throwing at me.
In the meantime, this blog post is the first step toward finding my way back to writing and editing. I still want to release Acts of Confession later this year, and that means I need to get to work. Besides, writing is cathartic for me. It's just a matter of getting back into the right headspace.
So, I thank you once again for your amazing support and for making it this far reading about my 2021 drama. Oh, if you haven't already and you want to check out Acts of Closure, it's free on Kindle Unlimited. Find it here. 😊
Also, if you're here as a writer and you have any questions about book launches or marketing, feel free to ask in the comments and I'll be happy to help.
For now, I'm off to continue looking for the better, healthier parts of myself. Until we meet again…