If you've bee-bopped around my site at all, you may have noticed there is a particular someone who stands out as being very special to me, and I am beyond thrilled to introduce you to him today! That's right, y'all – the wildly talented John Painz is in the house!
Writing an intro for John doesn't come easy because he wears many hats in my life. Most people know him as my editor, but he also plays the roles of mentor and muse, as well as being one of my dearest friends and most favorite people in the world. He's the most genuine, down to earth man I've ever known.
See?? It's hard because he makes me sappy!! (To see me get extra sappy, check out John's page on my site.) Anyway, you're here about his talent factor, and we're lucky enough to have him share with us lots of background into his film career, writing life in general, and what this windy road has been like for him. In addition to an already impressive list of credits, John has recently released his debut novel, Blue, Upstate. I had the honor of being an ARC reader for this book and let me tell you, it's an incredible read. Check out the links at the end to get your copy from Amazon and to find everything else you'll want to know about the one and only…John Painz.

Let's get started by going over some of your writing history. You're best known for your screenplays, particularly Stuck and Four Bottles, but you've also done film shorts and web series. When did you realize writing for the screen was the direction you wanted to take?
I knew I wanted to make movies shortly after college. I'd gone to the School of Visual Arts for comic book illustration, but I also loved movies. I remember seeing the trailer for Pulp Fiction and being very worried that Tarantino had made the ultimate cool film. I saw the movie, bought the script, and then wrote a Pulp Fiction clone. Shortly after, I started writing more original scripts. It wasn't until 2010 that I decided to try my hand at actually making a video project. I had about ten or so scripts under my belt at that point. So, that's… fifteen years or so of writing scripts. I was shit at marketing myself, so no one knew who I was. In December of 2010 I met my producing partner, Julie Sisson. This was after the economy crashed and I had about a year of suffering with agoraphobia and anxiety and all that. We turned one of my feature scripts into a web series, called 8 for Vegas. Been writing like crazy ever since.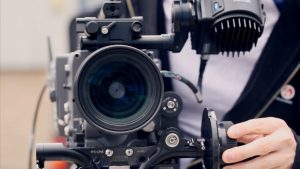 Your debut novel, Blue, Upstate, was originally a film concept. What was the process to transition it from a movie idea to a book? And why did you decide to do that?
After Four Bottles came and went much quicker than I thought it would, I kept writing. Wrote a screenplay called See You Next Week. Cast it. Started finding locations. Then we tried to raise funds and failed miserably. I was sulking for a long time because I thought Four Bottles was going to attract a lot more attention. So, I had at this point about 30 scripts written, some TV pilots, and a full-length play. I wasn't getting any attention from script contests. Couldn't raise any money. Didn't want to try and write a cheaper script than SYNW, which was budgeted at around $30,000. So, my girlfriend Karen said, "Hey, why don't you write a novel?"
Write a novel. Just write a novel. You know. Like you do. Ridiculous! She was like, "Yeah, write one based off an old script." Ridiculous!
So, the next day I started writing the novel. Adapting from a script is tough. Especially this one because I'd written it so long ago and had learned a lot about pace, structure, character development. All that. So, I read the script and then had to go through the arduous task of expanding a 120-page barebones script into prose. No more time restraints, in regards to getting the story down to feature-film length. But, now every single thing has to be described. Way different from a script, where it's more show, not tell. So, I picked the same inciting incident and then worked backwards, which was definitely not in the script. By the time I finished the first draft, I had close to 90k words, which was close to the word count I was trying to reach. I had Googled what crime dramas normally should be, and it was in the range. Then, I handed it off to Cat Skinner at yourbetareader.com. Julie had already read it and gave me great notes. I needed to give it to someone I didn't know, who would be honest with me. After three weeks I got notes back and gave them to Julie, since I was afraid to read them. She said, "These are good notes," and so I gave them a look.
The big takeaway was, Cat suggested Carla become a main character. The book originally focused on John and Hal's friendship and their past, how they came to work for Gino D'Escopio and the Queens mob. But it wasn't until Cat suggested Carla become the third main character that I thought, Jesus… so much hinges on their relationship(s). And so I began writing out Carla's part, which came quite easily. And, thankfully, the structure of the book was such that, inserting her chapters in between John and Hal's was seamless.
Do you still envision Blue, Upstate being made for film some day?
I envision it being a television series. It's too long for a film. Too long for two films, even. In my mind, it's three seasons, with room for more.
Your first feature film, Stuck, is currently part of the screenwriting curriculum at Mercy College in New York. How did that come to be and what is it about the movie that the students study?
So, after Julie and I produced 8 for Vegas, I ran into an old friend, Stephen Bittrich, on a Facebook group for Project Greenlight, which was a screenwriting competition from about 2000 or so. He was living in the city and mentioned that he was going to make a web series. I told him I had sound and camera equipment and that I'd be happy to help. We shot about six, seven episodes, and one day I get an email from this guy, Marc Palmieri, who wrote that he was a friend of Stephen's, and was looking to make his own web series. So, we met for drinks, talked about the project. I ended up working with Marc for two years on his series, called The Thing. (Find the trailer here.) He introduced me to a whole slew of people, all of whom became dear friends. After Stuck came out in 2015 or so, Marc asked me if he could show the film to his students. Marc was working at City College at the time, on an intro to screenwriting or film class. He then moved on to Mercy College, where he teaches an Introduction to Film class, and it's the first film they watch. Another teacher, Emily Seibert, ended up teaching the film in another class at Mercy, and I've done a few Q & As with the students over the years. It's been… surreal. So lovely that the film gets viewed by new people every year.
Marc asks his students about the film's structure, character development, how they relate to the characters, and more. Every once in a while he sends me the responses, and it's just so lovely to hear that the film connects with these students.
What has it been like for you to go from working with a large cast and crew on location to staying home and completing the novel project more or less by yourself?
Well, having written so many scripts over the years, it wasn't that difficult to detach myself from working with others. Maybe someone once said that the life of a writer is solitude. I don't know about that. I mean, writing scripts to get to work with people is half the fun of writing scripts. If I had the means, I'd make a micro/low budget feature every year, just to work with terrific people. I consider anything that allows me to do that in the future a real privilege, so, here's hoping that I can make a career out of my writing.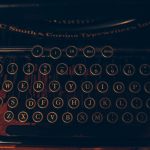 Blue, Upstate is the first book in a series. How many are planned? And do you think you will continue writing novels or will you go back to screenplays when the series is finished?
So, the Blue books were supposed to be a trilogy, but book 2 (Blue, Too) was way too long. Over 800 pages. And so I split the book into two. As of right now, there will be four books, but I have only just begun writing book four, and if it's a monster, perhaps there will be five. There is a prequel idea that's percolating, and of course there are potential sequels after book four. I'll just have to see what's what when I get there.
I'm sure I'll always write scripts. There's something about the format's structure, page length, and career potential that I love. But I have plenty of novel ideas to get to. Hopefully, once the Blue series is done, I'll be able to slip into a new world and start fresh.
All of your projects have been distinctly different storylines with the only common denominator being quirky humor. Where do you find your inspiration for these unique scripts?
Oh, gosh. Scripts that I've written since 8 for Vegas were written with budget in mind. So, you have to have a relatable concept that people can… relate to. Wow, the writer here. But then, you build your characters so that not only does the audience empathize with them, but they also help set your pace. Specifically in talkie indie films. Every few pages or so, something has to happen. Whether it's new information or a surprise, or, in my case, I try hard to make something funny. This helps break up the monotony of a dialog-heavy film. Keeps the audience on their toes, and it requires writers to constantly juggle both what's important and what's entertaining. I find inspiration in what I experience. Plots in scripts come down to what I can afford to write about, but what the characters go through, I've either personally or tangentially experienced.
Now that you've written and released films and a novel, do you have a preference of one process over another?
The process from script to screen is always going to be my favorite. I've gotten a real taste of it over the years, after both Stuck and Four Bottles. But not just because of my own work. I love collaborating with others. Making a living at it is another thing entirely. Writing a novel from scratch was a fantastic journey, and I'll continue to do so for as long as I can. While making films costs a significant amount of money, I'll always be able to self-publish a book. Hopefully, one day, an agent will read my work and I'll get repped.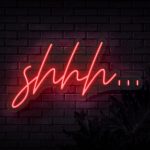 Tell us a secret about John Painz!
I was going to quit college. In my third year at School of Visual Arts I was taking a live model watercolor class with Irwin 'Greenie' Greenberg. I had his class in my second year and fell in love with not only the medium, but the style he was teaching. One of my all-time favorite comic book artists, Dave McKean, was in the UK, and I'd gotten it in my head that, instead of continuing with college, I was going to try and become this guy's apprentice. This was… 1993/1994. So, no internet. No website to check out. Nothing like that. I wish I knew then what I know now because I ended up not leaving school. I barely applied myself and, the way the classes went, my final year at school was mostly humanities classes that I needed for a degree. I was angry about that because I wasn't really creating much, I was just reading fiction and learning some art history, things like that. I would graduate school with not much more skill than when I had originally joined. Don't get me wrong, my work improved. But I had no real idea of how tough it was leaving school to work in either the illustration or comic industries. I had my own comic I was trying to shop around, but it wasn't very good and after the first few rejections, I gave up. I stopped painting all together. I found work at a copy shop and from there learned typesetting and graphic design, which is what I did for a living all the way up until I met Julie Sisson. My life would have been drastically different had I left school to pursue a 24/7 life as a comic artist. Maybe I would have made it. Maybe not. But I look back at that time and I wish I would have tried. My degree hasn't gotten me a single job. Everything I learned design wise, I learned by doing. Same with the film work. Had I left, and, as I said, known then what I know now… specifically in the 'don't give up on your dream' mentality, I think I would have done OK.
John's links: