Anyone who knows me knows that September to January is my favorite time of year. I love the fall season with the cooler weather, rich colors, deep fragrances, and warm food. And yes, I am a pumpkin spice fan! I'm also an early Christmas prepper, so as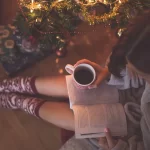 Thanksgiving approaches, I'm already shopping, wrapping, planning holiday baking days, and making menu lists. I love fireplaces, candy canes, Bing Crosby, and Miracles that only happen on 34th Street. And yes, I believe in Santa Claus!
So, as we head into this beautiful season that reminds us of peace, love, harmony, giving, and…twinkle lights, I'd like to give back to the wonderful folks who have supported me so much throughout the year. There's something here for both readers and writers alike, so look below for the giveaway that applies to you (or feel free to enter both!).
Know that I wish each and every one of you a heart full of joy and happiness this holiday season and a wonderful 2022.

FOR READERS:
This giveaway will run from Tuesday, November 23, 2021 to Friday, December 10, 2021. There will be two winners who will each receive:
One signed paperback of Acts of Closure (book 1 of the Acts series)
One advanced digital copy of Acts of Confession (book 2 of the Acts series) *as soon as available*
One Acts of Closure stemless wine glass
One Acts of Closure tote bag
One Acts of Closure bookmark
One Christmas-scented candle
In order to be entered in the random drawing, participants must:
OR
Follow me and like and retweet my pinned tweet on Twitter between the dates mentioned above
Additional information:
Winners will be chosen at random
Winners must be willing to supply mailing and email addresses (all private information will be kept confidential)
Drawing will take place at 5pm EST on December 10, 2021, winners will be notified via Twitter DM or email, and prizes will be mailed out the next day
If you have commented and/or liked and retweeted and you do not wish to be a winner, another one will be chosen at random
Shipping times and arrival by Christmas cannot be guaranteed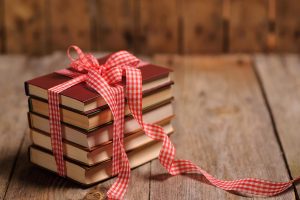 FOR WRITERS:
I know very well how difficult it can be for some authors to publish a properly edited book. Oftentimes, it's a cost prohibitive process, and many authors have to choose between doing their best to edit on their own or not publishing at all.
Because the #WritingCommunity has been such an invaluable source of support to me, my gift to one randomly chosen writer this year will be a full, three-phase line edit of their novel. Here are the details:
Total novel length must be 100K words or less
One submission only (cannot be two novels with lesser word counts)
No poetry or screenplays
Must be a completed work and as polished as possible by the author before submitting for editing *
Author must have the ability to work in One Drive with track changes
Manuscript must be properly formatted in Word with 1.5 line spacing, indents, chapters headings/breaks, 12 point font, navigation pane enabled, etc.
Editing begins on January 3, 2022 and will take approximately three months **
Drawing will take place at 5pm EST on December 10, 2021 and winner will be notified via Twitter DM
To enter:
Follow me on Twitter and like and retweet my pinned tweet between November 23, 2021 and December 10, 2021
AND
Comment on my pinned tweet that you are an author interested in the editing package
OR
Email me at nikki@ntanderson.com to let me know
* I reserve the right to decline the winner's manuscript if I determine that it is not ready for editing. In the event of this, general feedback will be given to the author and another winner will chosen.
** This is an approximation only and may run longer depending on editing needed and the personal schedule fluctuations of myself and the author.