Well, y'all, it's finally here! Acts of Closure will be launched into the wild this coming Friday, February 5th. I'm excited and nervous and have spent a lot of time lately questioning my sanity, but here we go anyway.
It's a day I never thought I'd see, and it's been a lot of prep to get to this point. Some time in the not so distant future, I'll put together a post detailing what I've learned along the way. For now, though, I'm focused on sending this little bundle of joy out to the world.
I'm sitting here this morning toggling between writing this post and chatting with my indie author friend, Rob Edmunds (here and here). He's a gem of a fella who has written some beautifully intricate books about the time of King Masinissa in the period of 200ish BC.
We're discussing the jitters new authors feel as a release approaches, and I am reminded of a thought I had about a year ago. It was at a time when a different friend was stressing over a particularly bad review of their book, and it was then I decided to wear my bad reviews as a badge of honor. None of us really wants to see them, but there are bound to be some knocks here and there. I'll take it because to even get to the point of having a less than desirable review means that I accomplished something I've always wanted to do.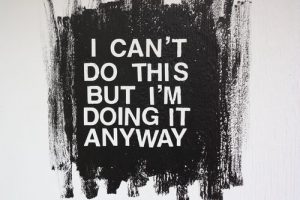 So, I'm not going to babble too much today as there is still lots to do to get ready for Friday. Acts of Closure will be available in both ebook and paperback formats. Here's a teaser banner I've been using on Twitter lately. (Courtesy of the multi-talented Jon Ford. Here and here.)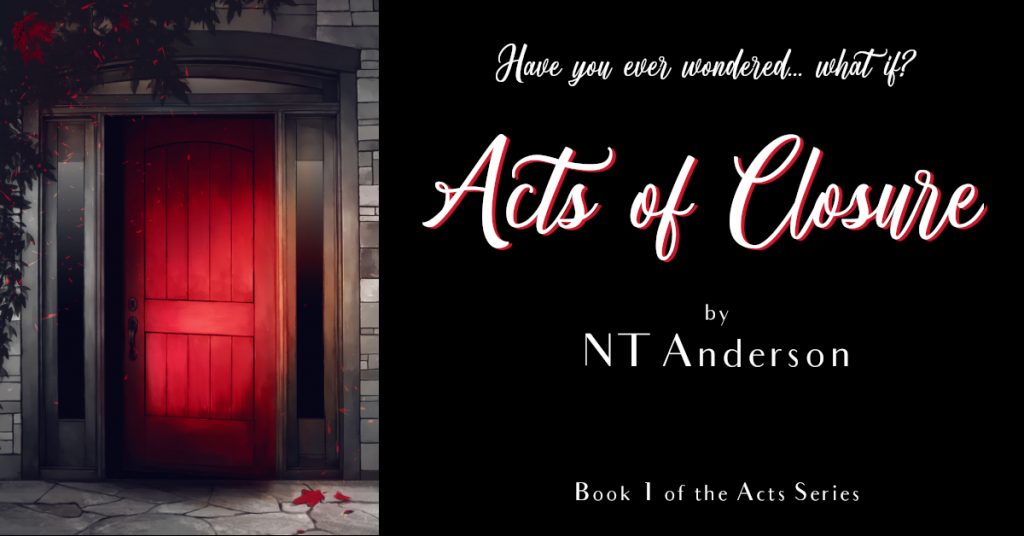 I also worked with the amazing Anna Mocikat (here and here) on the Closure trailer. Actually, she worked on the trailer and I sat on the sidelines driving her crazy.
And this is the spot where you're supposed to be able to see said trailer; however, thanks to some technical difficulties, it'll be a few days before I can edit the post to include it. Just throw some 'ooohs' and 'ahhhs' out there (yes, right now), and we'll just pretend you saw it.
Now, Anna also works with the wonderful AC Merkel (here and here) and he made a super lovely animated cover for me, but… Yeah. More technical difficulties. Time to oooh and ahhh again. Go ahead…I'll wait.
Well, so far I've given you nothing other than the release date and a cute banner graphic, so I'll share with you something I've been keeping under my hat – you can pre-order Acts of Closure! Yes, you! Yes, right now!
I haven't really been telling anyone because I was looking forward to one specific launch day, but y'all are special, so here ya go! The paperback won't be available until this weekend (just in case there are any old school bookworms here…like me), but here's the link to the ebook.
And to let you in on another little-known piece of information, I'm doing a Twitter giveaway this weekend. Yup, that's right – you heard it here first! This is for an Acts of Closure tote bag with a bunch of goodies in it. Hang on…here's a picture…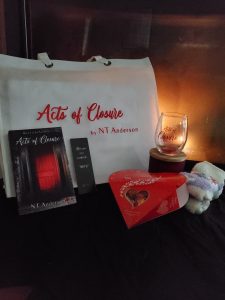 Phew! That one worked!
The deal is that anyone who retweets my pinned tweet between 8am Friday and 8am Monday will be entered for a chance to win this dazzling display of romance that is bound to bring you all the closure you need. 😁 Included is a signed paperback copy of Acts of Closure, AoC tote bag, AoC stemless wine glass, AoC bookmark, box of Lindor truffles, spicy cinnamon-scented candle, and a pair of fuzzy heart socks to keep your piggies warm while you're reading and sipping on wine in front of your fireplace.
I'll be mailing the package out to the winner on Monday in the hope that it will arrive in time to Valentine's Day. (No guarantee, though.) So, if you're on Twitter, be sure to retweet my pinned tweet this weekend. That's important. You're always welcome to retweet anything I post, but the pinned tweet is the contest entry.
If you're not on Twitter, don't sweat it because I'll probably be doing another giveaway for my amazing blog readers later this month. Bear with me…I'm new to this, so I can only coordinate one thing at a time!
Thank you all so so so much for hanging in there with me all this time. I really appreciate all of our chats in the comments and all the support you've given me. ❤ I've gotta get back to learning more about the world of book marketing, but have a great week, y'all, and I'll see ya on the flip side!