When you're looking for an imagination that conjures up the likes of military cats and fiery bagpipes used as weaponry, there's only one person to whom you can turn – G. 'Doc' Swift! He's a visionary in the world of sword and sorcery and an indie author everyone should be watching.
In addition to having enjoyed several of his books so far, I am also incredibly honored to say Doc is a very good friend. Through the many professional and personal subjects of life, he's been a caring and supportive ally who always offers thoughtful words of wisdom, as well as witty humor that keeps me on my toes.
Enjoy his interview here and then check out the links at the bottom to find his wonderful creations!

Let's start by getting some more information about the sword and sorcery genre for those who may not be familiar with it. What can you tell us about it?
Sword & Sorcery was created by Robert E. Howard, whose character Conan the Cimmerian is still the best-known example of the form. S&S is also known as Heroic Fantasy. These are fantasy stories that tend to be focused more on the small scale of things, that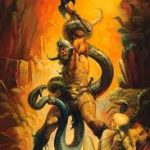 is to say that the stories are less world-changing and instead are more personal to the main character(s). Magic is often rare and suspect and a tool of evil, while the goodly types rely on strength of arms and their trusty swords to overcome threats. S&S stories tend to be fast-paced and action-packed. There are as many variations as one could imagine. S&S includes works from Howard (Conan, Kull, Solomon Kane), Fritz Leiber (Fafhrd and Gray Mouser), C.L. Moore (Jirel of Joiry), John Jakes (Brak), Michael Moorcock (Elric, Corum, Dorian Hawkmoon, and many more), and Karl E. Wagner (Kane). These are the authors whose work I consider required reading for S&S. There are more I could list, but a number of authors considered to be S&S mainstays produced pastiches of Howard more often than original takes (Lin Carter and L. Sprague de Camp come to mind). I've read most of the pulp S&S stories and sometimes it seems formulaic but rarely was I bored.
When did you know that publishing was something you wanted to do?
I knew for sure that in high school, I wanted to be a writer. I made the decision to study engineering because I was good at math and science (and everything else, frankly) and wanted to be able to make a living while pursuing writing. The needs of working to pay the bills while in college kept me from writing for years, though.
You have multiple degrees that led to getting a PhD. Did your courses of study have any bearing on your writing?
I've written science fiction as well as fantasy, so one could draw a link from having advanced degrees in engineering and science. However, while my physical science classes certainly have influenced my own sf writing towards the more scientifically rigorous, I am happy to bend the laws of physics in the interest of telling a good story. In fact, it was writing articles based on my research during my first master's degree that rekindled my desire to write fiction. My professor was always complimentary of my writing and the speed with which I put things together. According to him, no one in the department could write articles like I could, and he was not
talking about the other students. He meant the faculty as well.
You're known for using animals in place of people in what read like realistic military situations. What sparked the idea of frog and cat characters instead of humans?
Years ago I saw on some documentary or History Channel show something about the wardogs of Ancient Egypt. The talking head said something about "how terrifying it must have been to see those dogs running at you, baying for your blood at 40 miles per hour." Sure, that might have been scary, but I immediately thought how much more terrifying it would be if instead of dogs, it was great cats charging you. Cheetahs at 62+ mph, lions and tigers at 50 mph (and much heavier than dogs), mountain lions leaping from 40+ feet away. I love cats—that's no secret!—and an organized force of big cats would be way more terrifying than dogs. That was the seed for the opening battle in The Last Warpiper, but the charging felines are not servants of people; they're a thinking people unto themselves.
In the Warpiper setting, though, I wanted to avoid using typical fantasy races. There are no elves or dwarves or orcs or goblins. Instead, I use anthropomorphic animal races as the exotic, non-humans in this setting. For the most part, they are more primitive than humans, but they also tend to be larger, stronger, faster… I decided to make things tough for humans, so there are no dogs or horses. I wanted to put the humans in a more precarious position than if they had servile animals in their employ. Imagine living in the wilderness with all manner of threats, but no dogs to warn you when those threats stalk close?
Humans have some magic, but magic costs a part of the user's soul, so it's very rare. Humans have to rely on their tools to overcome other sorts of men (that is, the non-humans) and the various monsters that populate the setting. Speaking of which, I do use some fantasy monsters, such as dragons and griffins and trolls. Monsters are thinking creatures, as opposed to beasts (such as dinosaurs), which are threats to both people and to monsters.
The star of your novel The Last Warpiper, Harc, is a recurring character. Is he based on yourself or anyone you know?
Harc is not based on any particular person, but at the same time I suppose he could be considered an amalgam of numerous people I've known or read about through the years. I wanted to merge Military Fantasy with S&S, and Harc is the embodiment of that goal. He's a soldier and is limited by the thinking that was instilled in him through years of training. Unlike other S&S heroes, who tend to be
adventurers seeking fortune and glory, Harc wanted only to serve his kingdom. When he and his comrades were betrayed, he sought vengeance. Now he is the last of his kind and is trying to raise his son in a world that is more dangerous to him and his because of the destruction of the Warpipers. So, while he still has the limitations of his military mindset, he became something of an adventurer as a consequence of events in The Last Warpiper.
I named him by looking up historical names and found Mharcuis, which means "warrior." I truncated it to Harc to fit into the mold of classic S&S heroes, made him a formidable warrior, and set about making his life a living hell. No one has really caught on that his name is also an anagram for char, and he uses flame-throwing bagpipes…
With your career focused on being a university professor overseeing a research lab, what type of schedule do you keep for your writing?
Lately, it's minimal. I have to prepare lectures and write proposals and order equipment, and I'm still trying to find a house. I've had little time beyond plotting the next Harc novel. It might be summer before I can carve out time to devote to writing. Over the Christmas break between semesters I managed to revise and release "The Coal Miner's Daughter", another Harc novella available for Kindle. I wrote it in August before classes started, so my output is much curtailed from the previous few years.
You've done some writing for BattleTech games. What can you tell us about that and how does it differ from writing novellas and novels?
My first published work (outside of scientific research articles) was for BattleTech. Anyone working for a licensed property will tell you that you have to write according to the requirements of the property. There is a bit less room to stretch out, because the fiction has to fit in with the rest of the universe. I've written a lot more sourcebook material for BattleTech than straight stories, though. In that case, you have to produce something a bit more clinical than a short story or longer piece of fiction. I wrote the two Combat Manuals, for example, which are breakdowns of the military formations for different factions in the setting. These had short opening fiction pieces, which were fun to write, but had to be related in some way to the material that followed. Such constraints don't exist when you're writing your own characters in your own setting.
That being said, I love BattleTech, and have since I first saw my friends playing it at Egyptian Campaign '91 (the Egyptian Campaign was the annual gaming con at the local university; sadly, the cons have not been held for years). I've had just about every type of material published with BattleTech, from sourcebooks, to short fiction, to scenario packs describing particular battles, to pilot cards, and more. I'm also the developer for the Turning Points line of products, which is a line of PDFs describing battles that had major, lasting effects for the BattleTech Universe.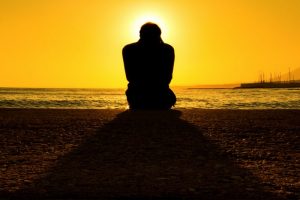 Is there anything you want new readers to know before they dive into your books?
I like to think that my stories have original characters and settings, with clear inspiration from my favorite authors (a list including Howard, Leiber, Moorcock, R.A. Salvatore, Roger Zelazny, Michael Stackpole, Glen Cook). I try to keep my stories action-packed and fast-paced, but still with room for character development. I avoid any sort of political commentary, because I want everyone to find enjoyment in my work. Come for my personal takes on S&S and Mil-SF, and let me know what you think! I know I'm still a rookie in this, and I take criticism happily. If my stuff sucks, tell me why so I can get better!
Tell us a G. 'Doc' Swift secret!
I prefer stories with obvious heroes and villains. The relatively recent trend toward making all characters equally despicable and virtuous irritates me. If those blurred lines bother you, too, read my books!
Find Doc online at:
Amazon