I had the pleasure of introducing y'all to my dear friend Jon Ford last summer (here), and now I am very happy to have him back just days before the release of his first book, Hunters. I am incredibly proud of Jon and everything he has accomplished to this point. As his editor, it's meant the world to me to be a part of this journey.
Now I'd like to give you a little more insight into where it all began, what's been like for him along the way, and where he's going with the continuation of his epic seven-book saga, The Ballad of the Songbird.

With just a few days to go before the big Hunters release, the first thing we want to know is how are you feeling?
Nervous.
Not so much about the launch, but about the book being out there where strangers can read it.
Like most authors, I guess, I feel I have created something that's a bit special. I love the book and have read it myself more times than I can count! The book has also been around my friends, and was universally adored…but then again, they're supposed to love your work, aren't they?  LOL
It's also been with yourself, and some beta-readers and ARC readers who have all loved it too.
So, my confidence is at a very fragile high.
But now I'm about to release it into the real world, where anyone can read it and comment/review it. And that's a terrifying prospect.
How long has it been since you first put pen to paper to start Hunters? Can you tell us a bit about the changes you and the book have been through since then?
The idea had been mulling around inside my noggin since around 2015. Back then I was scribbling in notebooks which littered the house. It was in June 2016 that I started writing the story on my laptop. (At least that is the earliest file I have detailing the progress, so it must have been around then!)
Back then I was writing under the work-in-progress title of 'Gods and Monsters'.
The first draft was finished around a year later and was called 'The Hunters and the Hunted' and was book one of the 'Gods & Monsters' series. (Note how I changed the AND to an &! LOL)
It was around 260k words and was epic.
I ran it past a small publishing house and was sent packing because it needed an edit… BADLY!
It was then I realized that I'd created a book longer than the biggest Harry Potter tome, and that my grammar was appalling. These things needed to change.
First up, I got a few editing lessons from an author called Judith Tarr, who was wonderful. She taught me the concept of 'Death by 1000 Edits!'. I managed to whittle the book down to around 160k words, much of that by chopping out whole chapters which didn't move the plot forward in any way. (These were flashback chapters which I intend to package up as short prequel type novellas.)
The name changed too, finally becoming the much more concise 'Hunters', and the series title became something I'd always been tinkering with, 'The Ballad of the Songbird'.
Then I met your fine self, and the wonderful partnership between Jon 'Awful Author' Ford and his 'Editor Extraordinaire' NT Anderson was born.
So, the book has changed significantly over the years as I've learned more and more about what I'm actually doing. And alongside that, I've changed too. In the early days I really thought I was going to be the next greatest author in the world, but then I found out the horrifying truth…
Writing books is HARD!!!
Hunters is the first book in a seven-book series titled The Ballad of the Songbird. How and when did you know that the story in your mind had grown to be an epic series?
Right from the start.
I'd been writing sort of fan-fiction for a game I was playing at the time called 'City of Heroes' and I'd created a stable of characters in that game that I wanted to bring to life. I also had friends in that game who wanted their characters in the stories I was writing.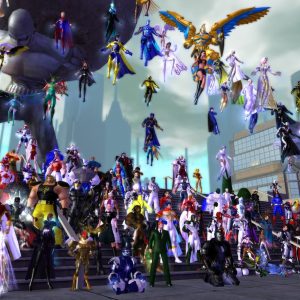 Before long I was writing all the time and had just dozens of characters whom I had to weave into a larger narrative. This was my training ground for Songbird.
I got to a point where I really REALLY wanted to get published, somehow, somewhere. But my fan-fiction stuff was trademarked and copyrighted, so that was never going to be an option (though I'm putting it up for free bit by bit on my website as an interesting retrospective into how all this started! Plus… Easy free website content! YAY!)
So, the decision was made to transpose the characters into a new universe of my own creation.
But what?
I've always had a kind of supernatural/fantasy/scifi leaning and I started Googling the myths and legends around Vampires and Werewolves, and something struck me. Everywhere has their own legends. Take Werewolves…in Africa there are legends of Werehyenas, while in Malaysia there are tales of Weretigers!
This seemed like a rich, untapped resource of myths. So, then I started thinking…what if all these monsters are linked somehow? Why would shapeshifters be a common theme worldwide, yet slightly different in each country? Same with the Vampire myths.
Then I had my story epiphany!
And then all the elements started to drop into place, and I knew it was a story too big to tell in just one book. At first, I was thinking trilogy, but as I started to map it out in the Spreadsheet of Doom™ it became clear that it was much bigger. Eventually I settled at 7 books.
This is such a large undertaking – does it sometimes overwhelm you?
Oddly…no.
It feels more like a compulsion to tell the saga. I KNOW where the story ends, and I'm eager to get there. I think if I didn't know what was going to happen, or if I was writing this on the fly, then I'd maybe be a little concerned about creating 7 books worth of story. But as all this is all planned out – more or less – then what is actually creating more of a headache is keeping the whole thing limited to 7 books!  LOL
Where are you in the progress of the whole series?
Book 1 – Hunters, launches/launched on 17 March. So, the ball is now rolling!
Book 2 – Blood to Earth, is written and in the edit phase. It's too long (weighing in at around 160k words) and needs about 10-15k words removed. That's with your good self at the moment doing the first sanity proof. Then we'll get into the nitty-gritty of story flow, etc. I'm hoping that'll be out in the autumn. I have the cover for it and it's going to look epic!
Book 3 – Tooth & Claw is in the writing stage and I've currently done about 40k words of the draft. The whole book is plotted in the aforementioned Spreadsheet of Doom™, so I know exactly what happens chapter by chapter.
Book 4 – Dragonsong, has been plotted in the spreadsheet and I have a few chapters here and there written already.
Book 5 – The TechMasters, and Book 6 – The River, are both loosely plotted, but no details in there as yet.
Book 7 – The Broken Circle, is partly plotted and the end of the whole saga has already been written, so I know how it ends.
I felt I had to write the last few chapters because I needed that end point to aim for. The destination informs the journey, and as such those last 10k words or so were some of the first I ever wrote. They'll change a little as the journey will no doubt inform the destination a little too, but on the whole I know how the saga wraps up and it's already done!
With several years already invested in the writing of the books and several more to go, what is your attachment level to the characters? Do you feel like they're real to you? And how hard is it going to be to let go of them when the final book is done?
VERY strong.
It's not just the writing either.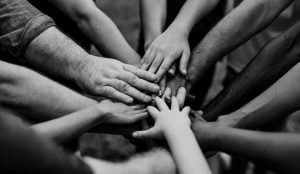 Take Gayle, one of my main characters. She began her life as a character I created in the aforementioned game I used to play. I created her on the 5th February 2005. Yes, I know the exact date. So, she's been a character in my head for over 16 years now.
Michael, one of my other main characters, was created the very next day.
It was around 2008 that I started writing about these characters. I've always felt like my dream job was to be a comic book writer. I'd have loved to write the X-Men or something like that because I love writing ensembles.
I know how Gayle lives, feels and thinks. She's a part of me, as is Michael.
For instance… Gayle, when you meet her in the book, is injured. Knee injury. I have the same dodgy knee. It's a different injury (hers was inflicted on her in combat, mine is a torn meniscus) but I feel her pain. Her emotional anguish and pain throughout book one, the struggle with grief and depression…I've been there too.
When my wife first read Hunters, she said she could see a lot of ME in the characters.
It's true.
I don't know if I'll ever be able to let go of these characters. I love telling their story.
Where do you see yourself going with your writing when Songbird is finished?
Good question.
The Songbird saga ends on a note where, if I wanted to, I could take the characters in a VERY different direction. It's one I'm intrigued to maybe explore as a new series.
But, by then my readers might be fed up of living in the Songbird Universe.
I'd also love to write prequel books based around the time before Hunters is set, so you see the buildup and witness some of the events that they talk about. How did the world become so broken?
I'd also like to do collaborations with other authors. I know you and I have talked about doing something together that may be a little more towards your specialism than mine!  LOL I reckon that would be a lot of fun.
Otherwise, I don't have any other ideas in me yet. I'm consumed by Songbird at the moment, but I know that I have a pretty vivid imagination so there will likely be some form of inspiration down the line somewhere.
Reading Anna Mocikat's books lately has put me in the mood to maybe try some Cyberpunk. And I've also always wanted to try my hand at some harder SciFi (spaceships and shizz!)
Since I first published last month, I get a lot of questions related to my thoughts on the whole process. What stands out to you as the best and worst parts of the experience? What has been the most memorable so far?
Holy crap, that's a tough question.
I've been detailing my experiences as I go along on my website, in my blogs. I've been doing this because the world of writing and publishing seems like a black art. I was not prepared for it when I walked into it, so it's been a massive learning curve and I'm enormously grateful for the other authors I've met in the Twitter #WritingCommunity who have leant support or given advice. My blog posts are my way of trying to pay that forward.
I learned that the actual writing of the book was the easy part.
It's what comes next that's hard.
To query or not to query?  Traditional or Indie?  How to format a book?  How to edit?  How to figure out your cover? Etcetera!
The whole thing is a minefield.
The worst part was Querying. The time and effort is huge, and the results are minimal. You wait months for a response, and often don't get a response at all. And if you do, the overwhelming chances are that it's negative. It seems like a rite of passage for authors to go through it.
The best part was meeting you!  LOL
Having you on board to help me was such a godsend!  Having a fellow author to bounce ideas off, to help edit both grammar and story was a boon! And it helped me a lot that I could help you too with your story on Acts of Closure, and with the formatting and cover design, etcetera.
I'm really looking forward to a collaborative work with you!
The other thing I've REALLY enjoyed was the process of indie publishing. I work full-time too, so Songbird was never meant to be a primary source of income for me (though it would be nice!). My writing was always about legacy. What I leave behind when I'm gone.
It was important that the Songbird saga be MY vision. Once the shackles of going down the traditionally published route were off, I've loved the creative process and I'm immensely proud of Hunters. The story is what I wanted it to be. The cover is gorgeous and what I wanted.
No compromises. My vision in material form.
And when you hold that book in your hand for the very first time.  WOW!
I know many writers who have several 'works in progress' going on at the same time. Is there anything else you've been working on in the background?
As I mentioned up there somewhere, I'm working on a series of Novellas that I'd love to put out in between the major releases. They're short, maybe around 50k words, but I think they enhance and fill in some blanks in the back story. They're called 'The Hunters Mission Logs' and they detail the decade leading up to the start of Hunters.
Also, I have a collaboration project on the backburner at the moment, which is secret! Shhhhh!
Tell us a secret about Hunters!
I'll give you two!
Firstly… Hunters is absolutely littered with clues as to the resolution of the whole Songbird saga. Everyone who's read it so far…no one has figured it out. But you'll all kick yourselves in hindsight!  LOL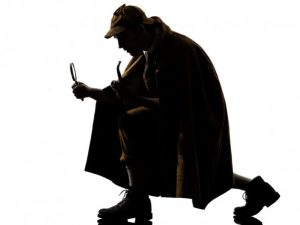 Second… All the covers for the 7-book saga are rainbow themed. Book 1 is red.  Book 2 is orange, etc. However, I've put together a special 'Black Edition' of Hunters, which will only be available at select times, mostly though competitions and giveaways. So, keep your eyes out for those! It's a hardback version of the book, has a monochrome cover and has an extra bonus chapter in there.
(Don't' worry, the bonus chapter will be put up for everyone else to read on my website! Just so you don't miss out!)
Follow these links to find Jon and Hunters!