It may be April 1st, but this is no joke, y'all – Shenae Chase is in the house!! She's a super talented author with four books to her name so far and more to come. Her latest release, The Love Mentalist 2: Have a Little Faith in Us, is the second book in her well-known Love Mentalist series. When Shenae puts her proverbial pen to paper, she creates unique and fresh ideas that are a fantastic addition to any contemporary romance reader's collection. If you haven't already, I strongly suggest you check her out!
I have mad respect for her creative talents, but I also adore her on a personal level. She's kind, sassy, and helpful, so be sure to visit her links at the bottom of the page to get her books and connect with her around the web.

Congratulations on your latest release, The Love Mentalist 2: Have a Little Faith in Us!! In this sequel, we see The Love Mentalist from book one handing her title over to her daughter. Let's start by finding out a little about what a Love Mentalist is and what she does for people.
Samantha Page started her journey as a psychologist, who discovered there was line between divorces and the length of marriage. This was based on her theories of the similarities she found while couples counselling. She devised a program to help people understand, with the help of human behaviour/body language combined with committing and non-committing words, whether the person they are dating are looking for a relationship or a one night stand. She also considered the inside of a person is what makes love true and not just what looks good on your arm. Substance over good looks is far more valuable in a relationship, it's what help people connect.
But, it's also about parents. At what age do you stop telling your child what they can do just because as a mother you don't like their decisions? Sam is 50 and Chris is 35. So Sam's dilemma was she didn't want him to go through life without having children, because she has 2 grown children 5 years younger than him. And his cantankerous mother didn't like the fact she was older and wouldn't give him children. Although society accepts men dating younger women, they call women who date younger men cougars. So, I wanted to play around with the concept of what's acceptable to society, and when it comes to love, who decides.
Although this was Sam's profession, the story only touches on what she does. But, along the way, you'll discover how she identifies and decodes other people she's dealing with. I've weaved bits and pieces through the story.
Give us a quick idea what we can expect from the second book, The Love Mentalist 2: Have a Little Faith in Us.
Sam hands the title over to her daughter, Mac, who is also a psychologist. She's been learning her mother's trade, though she doesn't have the instincts, yet, her mother has when she starts. After a traumatic breakup with her fiancé, Mac runs to LA to be with he
r mother. She is strong, beautiful, independent, but she still has a flaw. She has a broken heart she just can't get past, until she meets Logan who teaches her she just needed to have a little faith. Once you get to the song, you'll have experienced their
journey, and the song brings it all together.
What gave you the idea for the story?
It came from a dream I had after hearing some random guy on TV saying pergola. It's in the book and is a funny story on how people in the States and people in Australia pronounce certain words. It drove me crazy for 3 days, but after 3 days I outlined the book chapters. I gave her a unique career, something I have been studying for many years as no one has come up with this career choice.
Within the book, there is a song that was written by you and recorded by Ethan McCaffrey (here and here) and A. C. Merkel (here and here), which is a very unique concept. Do you have any prior songwriting experience? And what was the catalyst for that idea?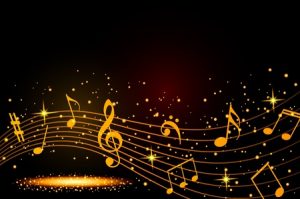 It came from the fact, as authors, we have to be careful of copyright. I spoke to Glenn Wheatley, who is the manager of John Farnham, big Australian singer who had a hit with "Have a little Faith in Us," to ask if I could use some of his words in the book, being a pivotal grand gesture. Anyway, after going back and forth he said, "You could always write your own." So I did. I originally just wanted the words to be in the book, but when Ethan and Drew offered to put music to it, it brought another dimension into the book with a torch song. It's like at the end of a movie when the song starts, like Titanic and you hear the song then the emotions flow. I thought if I could do the same in an ebook, then it would be something special.
When you were writing the first book, did you know there would be a sequel?
Yes, but not this one.  Again, I wanted to work on family and acceptance, and what better way than introducing her daughter and her son (who is gay) just a few years younger than Chris? I also loved playing on the Australian and American differences in everything from speech, food, activities, etc. So, there are now 4 books in the series. Next one, Betrayal, and the 4th one, You Deserve to be Loved, which is based on Blake Scott who you meet in Book 1.
It's been two years since you released the first Love Mentalist book. As an author, did you feel any pressure to get the second book out sooner?
Of course, but I write another book in between each Love Mentalist book to stay fresh. I love Sam and Chris, and I didn't want their story to become stale, which is why I write another one in between. Books 3 & 4 are already written. They just need to be fleshed out and edited.
Is this where The Love Mentalist ends? What can we expect next?
No way. I love these characters and I never work on one theme. In book 2 there are so many subplots you never see coming. Although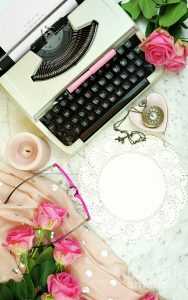 they are standalone books, you do gather other smaller details if you read them in order. In The Love Mentalist 3, you can expect the unexpected. Called Betrayal – who cheats on whom, or does anyone cheat? What is behind the betrayal? With every book I plant seeds for the next book. I love foreshadowing, not only in 1 book, but as the series progress.
Tell us a bit about your other books, The Last Page and First Wives Reprisal.
The Last Page I wrote 20 years ago. It's a love story, (of course) of loss and love. Do you feel you can love again after your first true love dies? Do you feel you're being unfaithful?  A man who would actually take a bullet for the one he loves. But it also has a few other subplots weaved in between which will keep you guessing. Patience, sacrifice and trust are all part of a relationship, so which comes first?
First Wives Reprisal was a fun one to write. I wanted to write something dark, but again it turned into a romance where the last 2 chapters are absolute tear jerkers. A group of women in their 50s decide to take action against the young women who set out to steal their husbands leaving them with nothing after 35 years of marriage. It's funny and true how women are treated because some 25-year-old likes their lifestyle, and if they have to fake orgasms to get it, they will. They do get their revenge in the end. I'm thinking about a sequel to this. One which is darker, and even nastier than the original.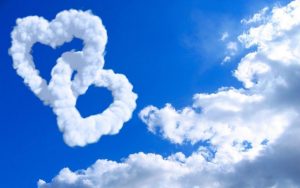 Romance has been your preferred genre so far, but have you ever thought about branching out into other types of writing?
No. I believe in love, although there are some suspense scenes in most of them as well. I like to write what I call modern romance, which happens in the now, or could happen to you.
Tell us a secret about Shenae Chase!
Oh, so many. But I will tell you I have a business background. In the past 20 years, I've chaired committees and still do consultancy with some government agencies on policies. I was offered my dream job 20 years ago, but turned it down for love. Worst mistake I could have ever made.
Shenae's links: