If there's anything that 2020 has taught us, it's that the world is a really loud place. The sound of static has become a constant for many of us, no matter how many times we change the proverbial channel.
Our concerns as individuals and as a race have increased ten-fold. Many families are being forced to co-exist 24/7 thanks to lockdowns, working from home, and hybrid school schedules. For a laundry list of reasons, we are living in a sea of uncertainty, discontent, and even anger.
One thing's for sure – finding the positive has been hard to come by over the past nine months.
So, in the midst of the madness, how do we keep persevering toward our writing goals? I wish I had a magic answer for you. The fact is, I've seen a lot of people take a ride on a variety of roller coasters this year.
At first, the shutdown gave some writers the idea that they would go home and do their 'day job' from there, while no commuting and being able to sit around in PJs all day meant they'd have extra time to focus on their books. That lasted about a minute until we all realized we were surrounded by devastation. As much as our writing is an escape, it's kind of hard to get lost in the headspace required to create it when we're being blasted with depressing news.
The result of that is that we felt sad and confused by what we were seeing, compounded by more depression that we, in fact, weren't writing pages upon pages a day. Regardless of where you went from there – back to work, flipping off the virus, staying tucked away at home – it matters not for the purpose of this post. What does matter is the noise continued.
We watched cases rise, heard whispers of more shutdowns, bird-dogged the toilet paper aisle at the local grocery store for visible supply changes…and if all of that wasn't enough, an event began to come to a head that took us from a steady static to screeching. More to the point, a very complicated, very divisive US election cranked up the decibels.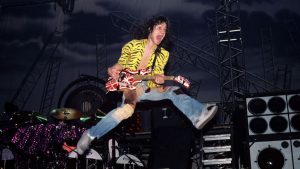 If the year was 1984 and the sound had been Van Halen, Mom surely would have been yelling for us to "Turn that shit down!" (Did your mom say "shit" back then? Nah, mine didn't either. But she sure as shit would today!)
Side note: RIP, Eddie. More sucktastic 2020 news.
So, the year has given us a global pandemic, a volatile election…and now it's holiday madness. And with this season comes the hope of a new year ahead, perhaps one that will bring more smiles than the hellscape in which we currently find ourselves.
While I may not have a magic wand-like solution for you, if you're finding yourself struggling through staying on track this month, here are a few ideas that have been working for me:
Editing for a friend
It's a fact that editing for someone else is always easier than it is to edit for yourself. When you're reading words, grammar, and punctuation that aren't directly associated with your brainchild, you can be a big help to a fellow author. However, this isn't a purely selfless act because as you go through said friend's manuscript, you'll be upping your polishing game for your own work. All in all, editing puts you on the sidelines screaming into your headset while obscenely gesticulating at the ref. You're still in the game.
Beta reading
If you are willing to be straight up with another author about the highs, lows, and any potential hiccups in their book, beta reading is a great way to stay focused on writing without actually, well, writing. Since beta reading involves more than just reading a book and checking a like/didn't like box, you'll be increasing your knowledge about things like plot holes, smooth dialogue, how much information the reader needs, pacing, arcs, and so much more. Any reading will help fine-tune your own writing skills, but since beta reading is pulling the meat off the bone with your teeth caveman-style, it's a more immersive experience.
Reviewing
Got a stack of books that you've read and still need to review? Me too. Got a stack of books that you haven't even cracked open yet? Me too. If you're not writing, you should be reading! And don't forget how important those reviews are, particularly to indie authors!
Blogging
I know, I know, I know…
You: Nik, you haven't posted on your own site in a coon's age!
Me: Hush, you!
Hey, I never said I was great at taking my own advice.
#vss prompts
Now, don't freak, but for this you actually have to write. Not that much, though! In case you aren't familiar with them, you'll find daily writing prompts under the #vss hashtag on Twitter. So, you're only writing whatever you can fit in 280 characters or less. Two that I know of are #vss365 and #vsschristmas. They'll give you a different word everyday and you can fire up the creative juices for just a moment to challenge yourself to write something that incorporates the daily prompt.
Side note: I'm not sure who puts out the #vss365 prompt, but a quick Twitter search of the hashtag will tell you the word for the day.
Research
This one encompasses a broad range of possibilities that can be a helpful addition to your writing path while not forcing you to produce words if you're not feeling a creative spur. You may have research that needs to be done for your current WIP or a future work. But if not, don't fret because it still applies to you.
Unless you've perfected the art of indie publishing and you're selling thousands of books every month (and if you are – YAY!!), you need to continue to research the massive variety of marketing methods available. There is an incredible amount of information out there on this subject, and you can be taking this time to formulate a game plan. If you already have one or more books published, make yourself a fancy little pie chart or something equally stunning and track your metrics. What's working? What isn't working? What haven't you tried yet? There's always something new to learn.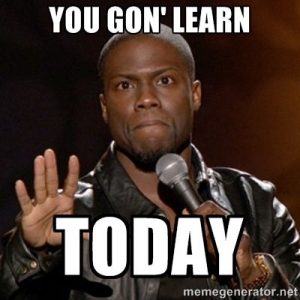 I'll be the first to admit that the shit show around me has caused my writing to take a backseat this year. I've spent most of my time re-writing and working with my editors on my first book. Book two? Yeahhh…I've written about 5,000 words toward that. However, I've been employing all of the above-mentioned tactics, and I feel that when the time comes to sit down and tap out the 25K it's going to take to finish that second book, I'll be ready. I'm still in the headspace of writing and publishing.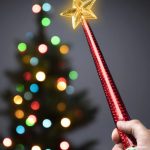 If you need a break from all of it, make yourself a big cup of hot chocolate with lots of marshmallows, turn on some Christmas music, and do a little shopping. Even though the noise continues, at least we know that we'll soon be happy with the joy of giving, donating, helping a neighbor, and any other traditions you have that arrive with the magic of Christmas. Hey…maybe there's a wand after all!