I was recently working on chapter sixteen of Confession, putting me about six chapters from the end, and I was having some trouble finding the pace from that point on. And then with trying to fine tune the actual ending. Outlines don't work for me – I don't use 'em. I already know from experience that when I hit the two-thirds mark – where I am with Confession – the best thing for me to do is jot down three or four words that will direct me for each upcoming chapter, but that's it. This particular day, though, I had no words.
It happens and I should be used to it by now, knowing that it will pass and the answers will come. Instead, it always throws me into a tailspin that makes me question the entire book, sometimes even the whole series, and I wonder if I should just scrap everything. Maybe someday I'll recognize it for what it is, kick back with a glass of chardonnay while it lingers, and casually tell it, "Don't let the door hit you on the ass." For now, though, I'll keep doing what I do best…and freak.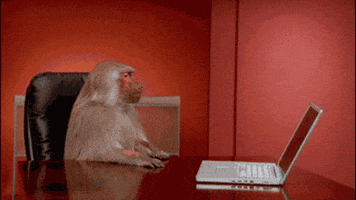 I know the story like I know the back of my hand, but I felt like my arc had been shot to hell. It took me sixteen chapters to see that I had blown it all in a much earlier chapter, leaving me with a flatline story from that point on. There were no more revelations, no epiphanies, nothing lurking around the corner waiting to jump out and grab the reader. Just a whole bunch of words that read to me like Charlie Brown's teacher would have made for the perfect narrator.
So, there I was contemplating my future as an author if I couldn't get myself over this hump and considering a career as a star McDonald's burger-flipper when it dawned on me – it was time to phone a friend!
Enter the illustrious…the esteemed…the mega-talented…author Jon Ford. (If you haven't already, find him here and here. You're welcome.)
I spent the next hour engaged in a highly-focused conversation that ultimately yielded the answers that had been alluding me when I sat alone, racking my own brain.
We went over where I was at the point in the story when my plan seemingly went to hell in a hand basket. We discussed where I had originally been intending to go with the rest of it. Jon asked some thought-provoking questions, and as I answered him, as I heard myself talking about the story, ideas started to flow. I heard the clicking in my brain as the pieces fell into place.
Nik: But what do I do about where this part is now? It's too early!
(If you don't already know, Jon is a genius at moving a story around so that everything comes together like the perfect puzzle.)
Jon: What if you put this here and that there? And develop this some more?

What?? Brilliant!!
An hour later, I stuffed my McDonald's application in a drawer for another day, thanked my dear friend, and felt confident about finishing my second book. All thanks to the power of brainstorming.
A quick Google search yields this official definition of brainstorming: group discussion to produce ideas or solve problems.
You already knew that. But is it a tool that you keep at the ready, prepared to deploy at a moment's notice?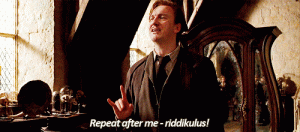 Nope, sorry, Professor. It isn't riddikulus or ridiculous or even ridunculous. To me, it's necessary.
Now, I know a lot of us would like to keep our story ideas locked away from the rest of the world until such time as we're ready to release them into the wild. These are our babies, after all. We nurture them as we write and we want to protect them with our lives until they're ready to fly. However, I can't stress enough how productive this resource has been to me.
Jon has landed himself in the role of top dog go-to guy for my fiction writing, but consulting others during times of questionable direction has been a tactic of mine for a long time. Whether in business or my personal life, seeking countenance just…helps.
Sometimes it's a matter of hearing myself say the problem out loud that returns results. Other times it comes down to a friend asking the pertinent questions that set me on the right course. Either way, having someone to listen and bounce ideas off of is the solution ninety-nine percent of the time.
This means that I can't lock my manuscript away in a vault protected by goblins and dragons. As much as I would love for Jon to read it blind, having no idea beforehand what romantic antics my story has in store for him, I have to tell him what I've done, where I'm going, and why I'm stuck. But losing the element of surprise comes with a trade-off of invaluable help.
In addition to sharing key story points before it's really ready for a reader's eyes, for obvious reasons, I also have to trust him. Fortunately, I know he is a man of integrity and thieving catch phrases or ideas is not even a thought in his atmosphere.
So, what does all of this mean for you? For starters, it means I highly recommend getting yourself on the buddy system, if you aren't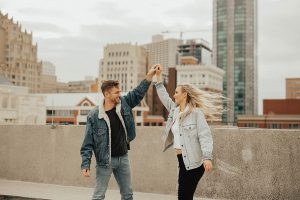 already. You may feel that you're structured to be a loner. Out there in the imagination wilderness, a sole pioneer ready to climb Paperback Mountain (yes, I went there), shouting out your accomplishment once you arrive.
I felt the same way. I couldn't fathom wanting or needing outside input. Hey, this is my story! Well, guess what? It's still my story. Mine alone. Having a conversation to help smooth out some kinks (no pun intended) doesn't take away from these books being my own creation. My personal accomplishment.
Now, I realize that finding someone you trust implicitly who jives with your train of literary thought isn't an easy task. Like all relationships in life, these things can't be forced. But if you know someone whose writing you admire, who seems to have a solid code of ethics, reach out and have a conversation. See if you make a connection.
These brainstorming sessions have become one of my favorite parts of this voyage. They've even helped to give my characters more life than they already had. Through the talks, I've better fleshed out their personalities which, in turn, adds another level of depth to their thoughts, feelings, reactions, etc.
Opening up to another and sharing a WIP (work in progress) before it's ready to be seen can be overwhelming. While it's still in one of its many draft forms, it's evidence of how you write before the professional editing and smoothing process has taken place. I don't know about you, but that was kind of scary to me at first. Then I reminded myself that we all go through this. No one writes a novel that is perfect from the start. We all know what rough scratch work looks like because…well, we do it ourselves.
So, the next time you find yourself in a pickle, consider having an in-depth chat with a friend or a fellow writer. (If you know someone who isn't a writer but is an avid reader, they can be a big help, too!) The person you're looking for won't tell you what to do, but will lead you to the Fountain of Ideas.
On your way there, don't forget to stop and enjoy the journey!