When you put a large group of people all in one place, you're bound to have disagreements and irreconcilable differences pop up from time to time. There are going to be conflicting beliefs, values, processes, and ideologies, and some people just aren't going to be able to come together enough to see eye to eye. That's human nature and that's okay. While respecting one another should be a given, we just aren't going to be able to get along with everyone.
However, there is a big distinction between a difference of opinion and a deception. Unfortunately, what invaded the Twitter #WritingCommunity this week was the latter – a fraudulence of the worst kind.
I took some time yesterday to read and bring myself up to speed with the crime. It is a sad situation, indeed, with many people left feeling hurt and betrayed.
To any of you who are close to the events to which I am referring, I want to be clear and say that I was not directly affected nor did I know this individual on a personal level. The purpose of this post is not to claim that I was among those harmed.
So, if I wasn't involved, why am I writing about it? Two reasons:
1 – The perpetrator used the excuse of hiding behind a pen name for purposes of acceptance within the erotica genre.
2 – He admitted to needing an outlet for his kinks and attempted to (falsely) wrap that into a 'coming out' of sorts.
Number one should be of importance to all writers who are considering crafting their words under a name other than their own. What is it? Pen name, pseudonym, nom de plume. Doesn't matter what you call it – it just means that you are writing under a fictitious name.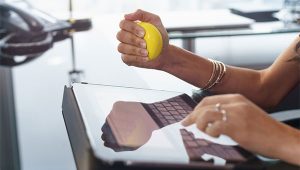 Are you allowed to do this? Will other authors respect your decision? Is it acceptable to readers?
The answer to all three is yes. You are well within your rights to use this type of mask. Furthermore, you don't even have to give a reason for it. Maybe it's because you want to keep your writing separate from your personal life. Perhaps you're writing in a genre that wouldn't be accepted by friends and family. It could be something as simple as being an author in multiple genres and you want to keep them segregated from each other. You may even feel that you would do better in a particular genre if you were perceived as being the opposite sex.
Whatever your motivation, if you choose to use a pseudonym, no one should fault you for it as long as you have no intent to harm anyone.
Now, again, I wasn't personally affected by the events of the week, but number two strikes a chord with me because I am an erotic romance writer…what is oft referred to as a kinkster, a smut scribbler. This is not a genre for the intolerant or deceptive. As long as no one is getting hurt, I feel it is part of my job description to be a supporter of what fires a person's engines on all cylinders. It doesn't have to be 'my thing.' Hell, I may even find 'your thing' a little odd. But if it turns you on, I will one hundred percent have your back.
Let's back up to this for a minute – as long as no one is getting hurt. This is where both of my points intertwine.
What are you not allowed to do?
You are not allowed to take number one and use it to be deceitful about number two. Using a pen name of the opposite gender does not give you the right to privately market yourself in that nature thereby lying to those with whom you want to explore your kinks.
I don't care what your gender or sexual orientation is – it is not okay to be underhanded when it comes to matters of a private nature. This is predatory. Never mind the fact that it will ruin your writing career…there are human beings on the receiving end of your duplicity. People who believe you and trust you enough to enter into a shared moment. People who are happy they've found someone who they believe thinks like them.
History can show us many examples of authors who have used pseudonyms for a variety of reasons. Two that I can think of off the top of my head, because I have them in my library, are Anne Rice writing as Anne Rampling and A.N. Roquelaure, respectively, when she published erotica. And J.K. Rowling writing as Robert Galbraith when she branched away from Harry Potter.
Which brings me to another point to consider. As a friend said to me yesterday in the midst of the Twitter chaos, the truth always comes out. Even with the best intentions. Everyone now knows it was Anne Rice who wrote Exit to Eden. And it took about two point five seconds for the world to find out Galbraith is the esteemed Rowling.
Maybe if your author success becomes synonymous with the likes of their talent you won't care who knows about the real person behind the name. But you're definitely going to give a damn if you've used that name deceptively and your career is over b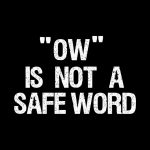 efore it started.
There is a reason why the BDSM community uses the words 'safe, sane, and consensual.' In my opinion, though, this doesn't just apply to pretzelizing your Pet in your latest shibari attempt. Those three words should be taken into consideration when entering into any form of sexual play. Think of the other person.
I realize it was the LGBTQ circle that was impacted by the liar among us, but everyone is susceptible and we all have feelings.
Some key kinky points:
– Don't ever suggest, request, task, or command a partner to do something that could physically harm them.
– Stop and ask yourself if what you're doing conforms with the mental health and well-being needs of both you and your partner.
– Be upfront and honest about yourself and your desires, and make sure your partner is in agreement with the exploration.
What to think about if you are using or are considering a pseudonym:
– Ask yourself what your motivation is and evaluate all of your options before choosing one. If you find yourself thinking in terms of nefarious intentions, do not go any further until you get help with these tendencies.
– Do your research about your genre of choice and what works best within the niche.
– Think ahead! I can't stress this one enough. Take a look at the trail of heartache that is left from this week's fallout and evaluate what you're going to do if you find yourself getting close to people who want to be your friend…or more.
To wrap this up on a positive note, I would like to say that I believe the literary world is mostly one of honesty and caring. I know there are a lot of people who are waking up this morning feeling used and demoralized, and they're questioning how well they know their online community; how well they know friends who are, in some cases, privy to more about them than lifelong connections.
It is my belief that while we have to exercise caution, the #WritingCommunity is still one that offers support, tolerance, and genuine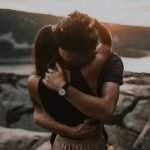 folks. There are predators everywhere, so keep your eyes open, but don't let that jade you against all the good your fellow authors have to offer. That includes exploring your kinks when the right time arises.
For everyone else, use your nom de plumes wisely and make sure that whatever name you choose to show the world, you're also being true to yourself and those around you as well. The best things come to those who stand on solid principles.
Now, show some kindness today, go write, and…stay kinky!